BACK2SCHOOL: Legally Blonde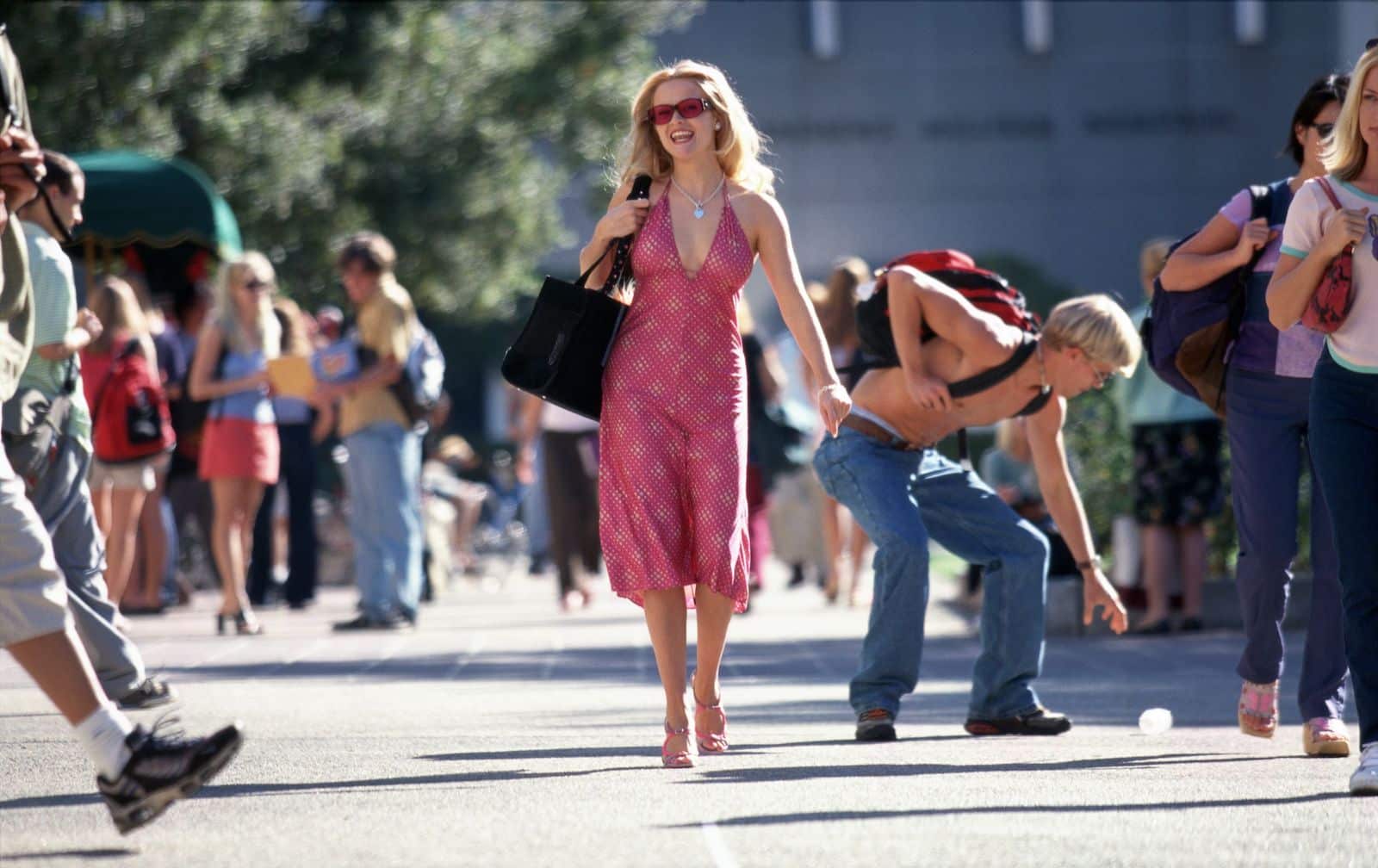 August 27, 2023
Legally Blonde is a delightful comedy that follows the journey of Elle Woods, a fashion-forward sorority girl who defies stereotypes and enrolls in Harvard Law School to win back her ex-boyfriend. Armed in head-to-toe pink, determination, and sharp legal mind, Elle proves that she's more than just a pretty face, ultimately teaching everyone that you can achieve anything when you believe in yourself.
Ada's Technical Books will be hosting a pop-up bookshop on August 27 at the Egyptian.
Individual Tickets: Select showtime to purchase.
Passes: $65 | $50 SIFF Members - includes full series access
Legally Blonde is an electrifying and empowering comedy that takes the courtroom by storm. When bubbly sorority girl Elle Woods is dumped by her boyfriend, she defies all expectations by enrolling in Harvard Law School to win him back. Armed with her fashion-forward style, a determined spirit, and a love for her chihuahua Bruiser, Elle becomes an unlikely legal prodigy, challenging stereotypes and proving that you can be both fabulous and brilliant. With hilarious courtroom antics, unexpected twists, and a dose of girl power, Legally Blonde is a delightful and inspiring tale of self-discovery and triumph against all odds.
Director:

Robert Luketic

Principal Cast:

Reese Witherspoon, Luke Wilson, Selma Blair, Matthew Davis, Victor Garber, Jennifer Coolidge

Country:

USA

Year:

2001

Running Time:

93 min.

Screenplay:

Karen McCullah, Kirsten Smith

Cinematographers:

Anthony B. Richmond

Editors:

Anita Brandt Burgoyne, Garth Craven

Language:

English