BACK2SCHOOL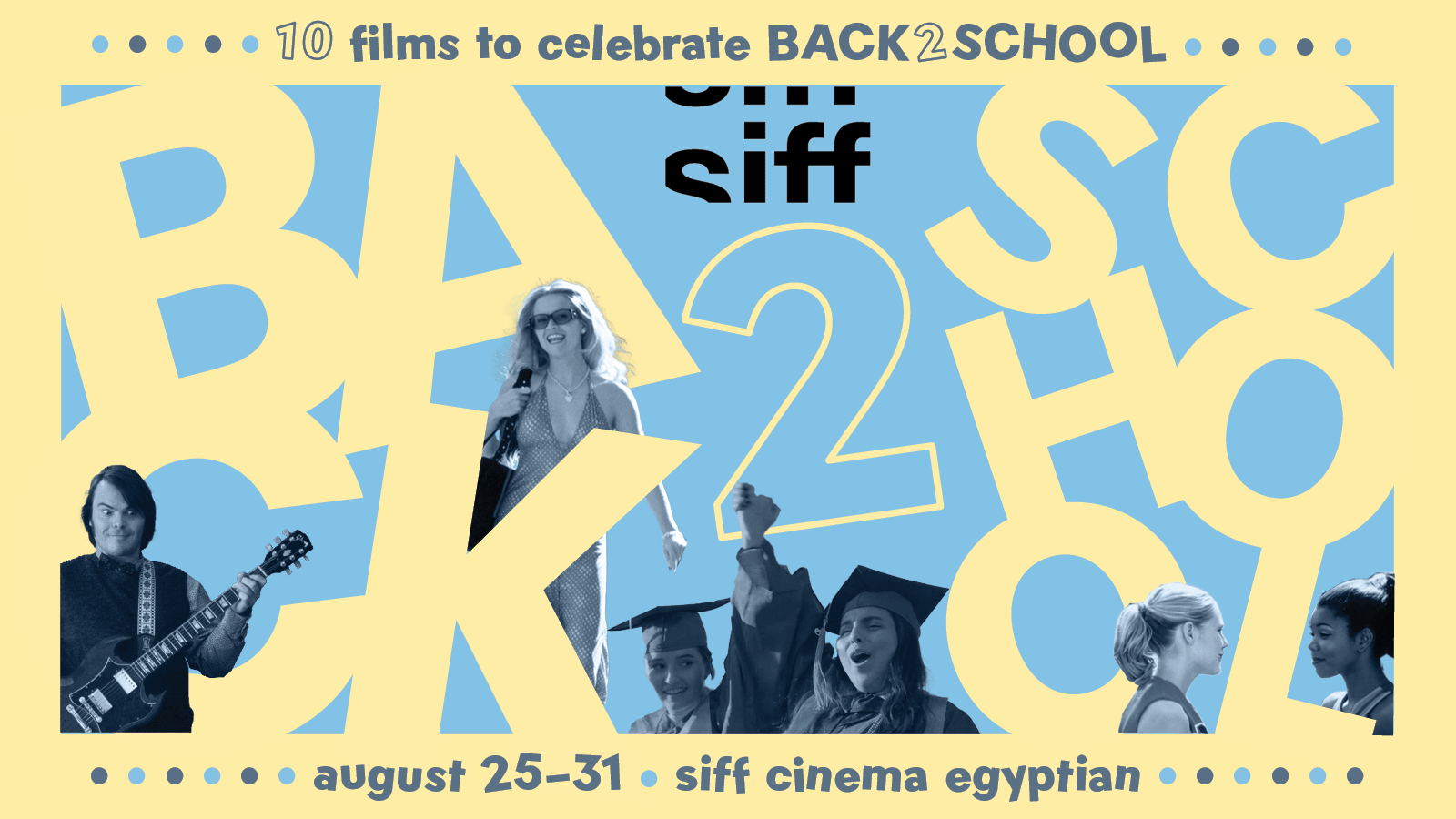 August 25-31
In a world where summer comes to a close and the smell of freshly sharpened pencils fills the air, a new series at SIFF emerges, inviting you to relive the excitement, drama, and unforgettable moments of going BACK2SCHOOL. Get ready to embark on a nostalgic journey, as this series takes you through the halls of academia, exploring the trials and triumphs of students from all walks of life. Celebrate the indelible moments that define our school days as BACK2SCHOOL unfolds.
Bring your 'A' game for movie trivia led by Cinema Program Manager Kasi Gaarenstroom prior to the evening screenings during opening weekend

Bring a donation for the Rainier Beach Back2School Bash supply drive to receive a free small popcorn
Stop by the pop-up bookshop hosted by Ada's Technical Books on August 27 at the Egyptian
Series Pass: $65 | $50 Members
Pass provides access to all BACK2SCHOOL screenings, August 25-31 at SIFF Cinema Egyptian.