Make a Gift to SIFF
Your support ensures the sustainability of our theaters, programming, and outreach to provide our community the spaces to experience the world through a different lens—gaining new perspectives, inspiration, and understanding.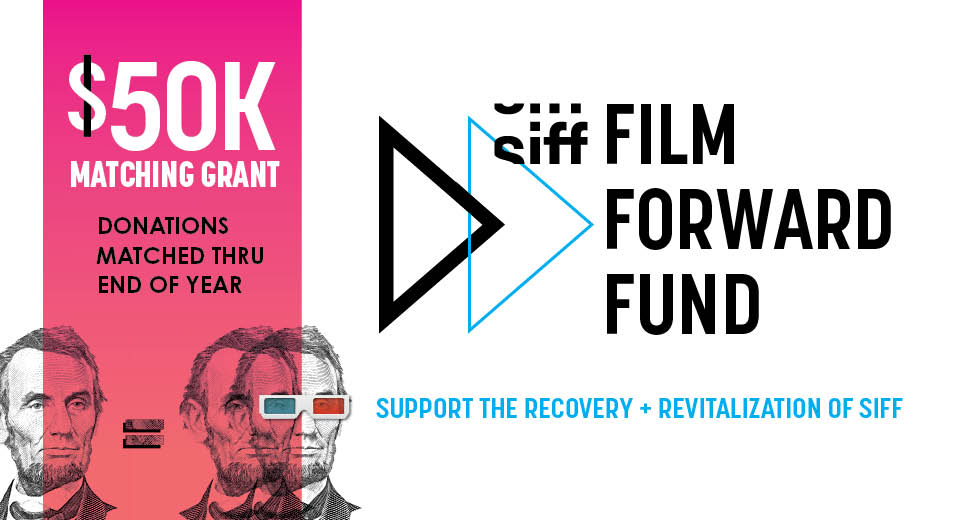 Help us continue to move our mission forward! While we've surpassed our matching goal of $50,000, every gift to SIFF will continue to make a big difference as we move into 2021. Thank you for your continued support!
The Film Forward Fund supports three critical goals:
investing in SIFF's recovery and future success
reimagining the audience experience
supporting independent film through expanded virtual programming
Our successes and impact over the past 44 years wouldn't have been possible without you—and with your support, we can continue to celebrate new successes as we venture into 2021 and the reopening of our much-loved theaters.
Don't Forget to Double Your Contribution
Many companies match contributions to nonprofit organizations; find out if your employer offers one of these programs. Contact your organization's Personnel, Human Resources, or Community Relations department to see if they have a matching gift program or view list.
SIFF is a 501(c)(3) nonprofit arts organization. Tax ID 91-1489660.