Valentina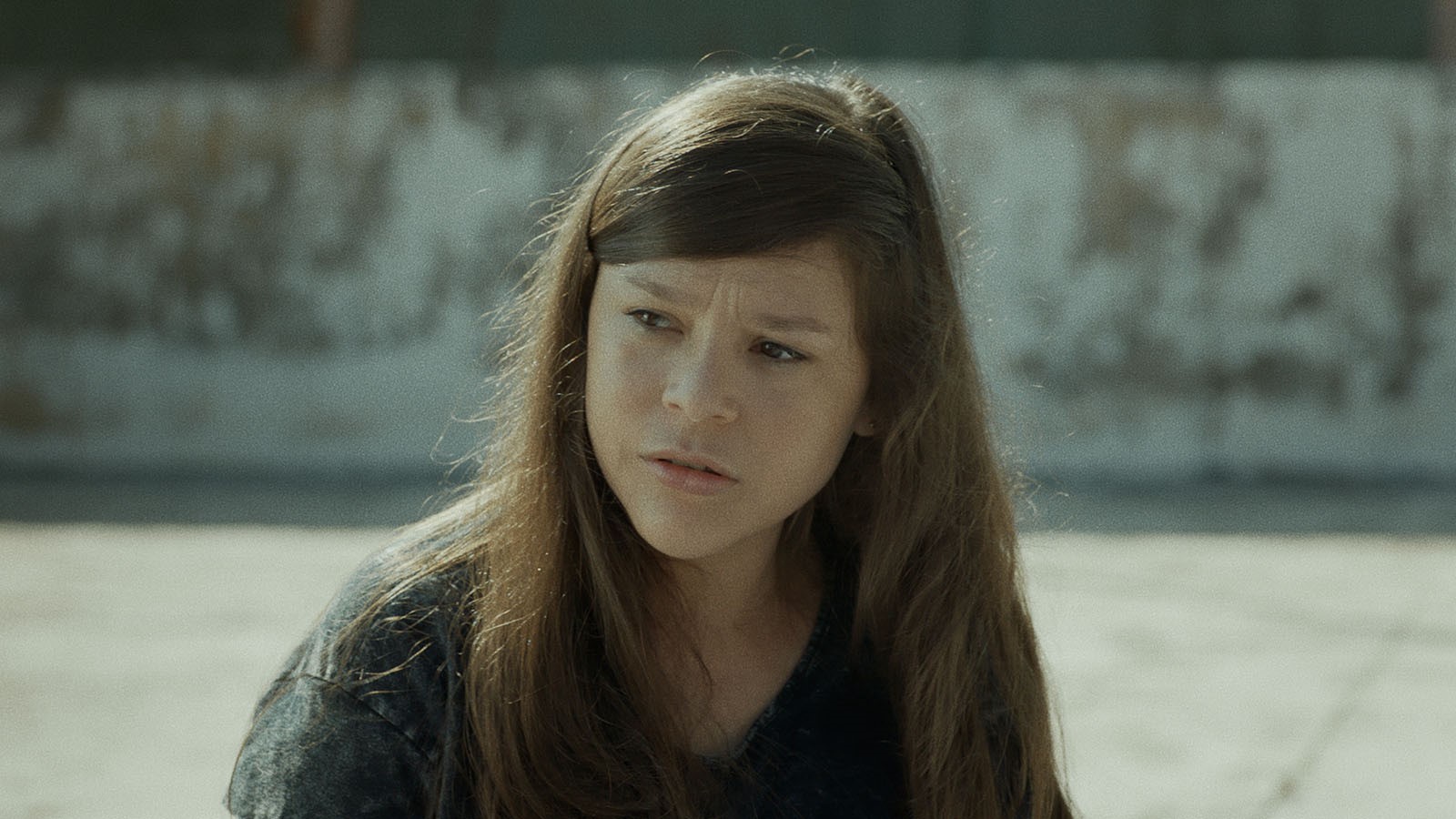 April 8 - 18, 2021
When trans teen Valentina moves from the city to a small, conservative town, the community quickly sets up roadblocks to her happiness, forcing the shy teen to stand her ground in this inspiring and hopeful story of gender expression and solidarity.
LIVE Q&A - April 10, 3:30pm PT
This film is available to view April 8–18. We suggest watching it on April 10 starting at 1:50pm PT followed by the live Q&A at 3:30pm PT. Cássio Pereira dos Santos (director) scheduled to participate.

Living her best life in southeastern Brazil's large, metropolitan center of Uberlândia, trans teen Valentina (newcomer Thiessa Woinbackk in a star-making debut) thrives in the anonymity of a bustling city where she is free to be who she is, surrounded by supportive friends and the fierce, unwavering love of her single mother Marcia (Guta Stresser). When Marcia finds much-needed work in the small town of Estrela do Sul, the pair quickly pull up stakes and relocate to the remote, cloistered community, where attitudes are provincial and anonymity is nearly impossible to come by. With the local high school reticent to recognize Valentina under her social name without her estranged father Renato's (Rômulo Braga) signature, the sensitive teen still manages to find her place, settling into a warm friendship with schoolmates Julio (Ronaldo Bonafro) and Amanda (Letícia Franco). But when the community keeps coming up with new, often violent ways to block Valentina's happiness, she realizes that she must make a choice on how her life is to be lived, summoning up reserves of quiet strength in this warm, achingly real feature debut from writer/director Cássio Pereira dos Santos, who joins a powerful generation of Brazilian filmmakers notable for pushing the envelope on representations of sexuality and identity in cinema.
Director Biography
Cássio Pereira dos Santos was born in 1980 in Patos de Minas, Brasil. He studied cinema at the University of Brasília, where he directed fiction as well as documentaries. After finishing film school in 2003, he wrote and directed eight short films, including "A Menina Espantalho" (2008) and "Marina não vai à praia" (2014). His works have been selected by several international film festivals, and have received more than 50 awards. As a screenwriter, Cássio contributed to films such as "Guigo Offline" (2017), an LGBTQ feature film for Brazilian television which won the Best Brazilian Feature Film Award at Festival Mix Brasil. Valentina (2020) is his feature film directorial debut. Currently, he lives in Uberlândia, Brasil, and is in the process of developing his second feature.
Director:

Cássio Pereira dos Santos

Principal Cast:

Thiessa Woinbackk, Guta Stresser, Rómulo Braga

Premiere Status:

Seattle

Country:

Brazil

Year:

2020

Running Time:

95 minutes

Producer:

Erika Santos

Screenplay:

Cássio Pereira dos Santos

Cinematographers:

Leonardo Feliciano

Editors:

Alexandre Taira

Music:

Tuyo and Xan

Website:

Official Film Website

Awards:

Cine Latino Minneapolis Saint Paul 2020 (Audience Award); Sao Paulo International Film Festival 2020 (Audience Award, Jury Special Mention); Mix Brazil 2020 (Audience Award, Best Performance, Script, Brazilian Film Jury Awards); Image+Nation 2020 (Audience Award); OutFest 2020 (Grand Jury Award); International Film Festival India, Goa 2021 (Best Debut Feature)

Filmography:

Debut Feature Film

Language:

Portuguese

Has Subtitles:

Yes